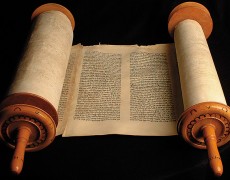 Previously, I
published an article
on this site about the evidential value of Messianic prophecy in making the case for Christianity. Shortly thereafter, Yahya Snow, a notorious Muslim polemicist,
published some comments
 regarding my article on the blog of Paul Williams,
Blogging Theology
. Normally, it is courtesy to link to an article that you are responding to. Yahya, however, doesn't do this.
Muslims are desperate to find prophecies about Muhammad in the Bible. They are desperate because the Qur'an, in Surah 7:157 and 61:6, tells us that Christians and Jews can read of Muhammad in the Torah and Injil. Therefore, if Muhammad cannot be found in the Torah and Injil, Islam is false. Muslims have had 14 centuries since then. They have searched high and low to find cases of Muhammad in the Bible. To-date, all of the argued cases they have come up with have turned out to be completely empty -- in most cases to the point of being laughable. For further in-depth discussion of this topic, here are two of my appearances on ABN where I discuss this topic --
here
and
here
.
Over at
Blogging Theology
, Yahya Snow couldn't contain his excitement as he read my article. If Christians could use a typological hermeneutic in interpreting Messianic prophecy, why couldn't Muslim do the same thing for Muhammad?