The Western media has been sending a clear message for years: "If you want to avoid criticism, just be as violent and intolerant as possible."
Last week, the New York Times published the following anti-Catholic ad by the Freedom from Religion Foundation: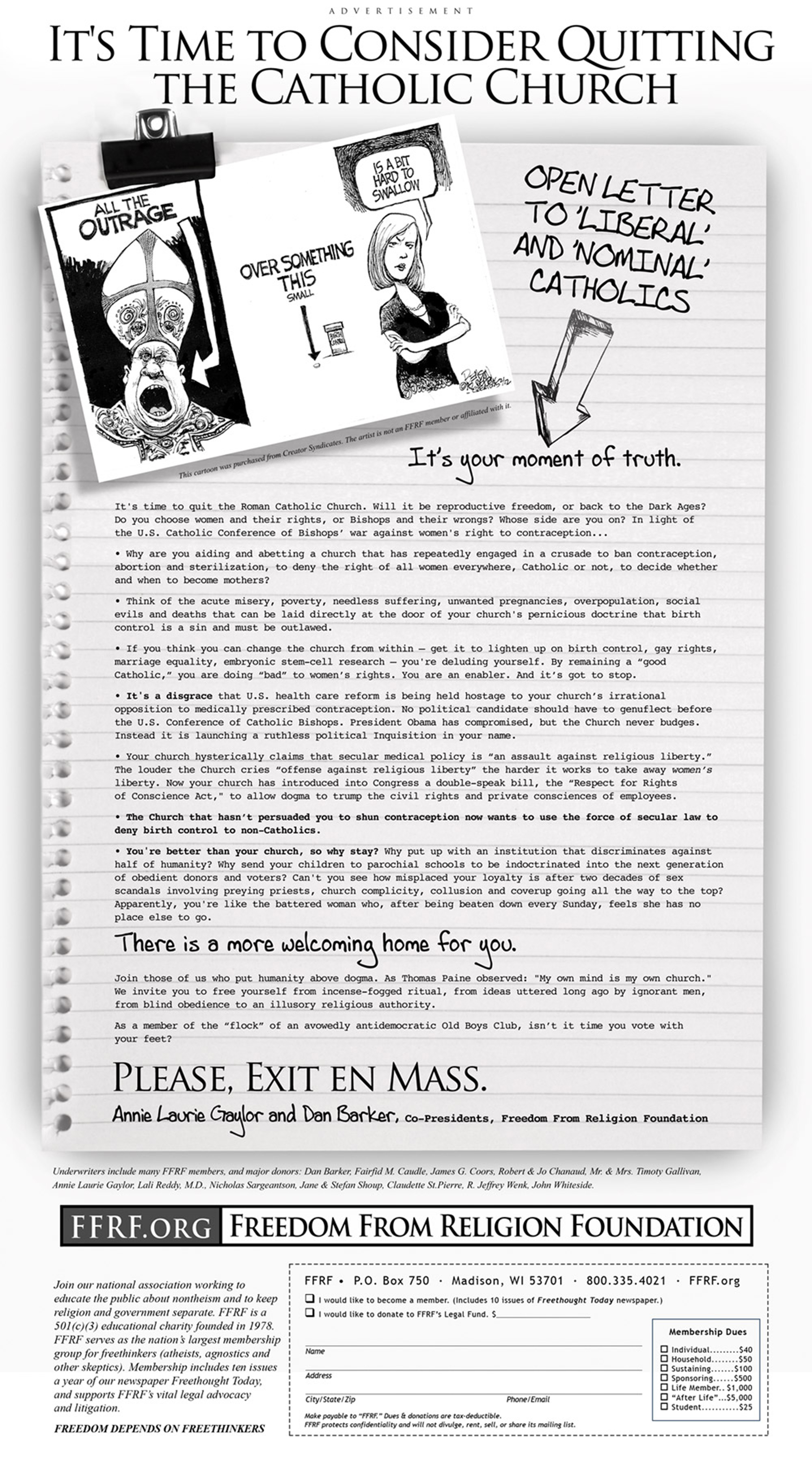 Obviously, according to the New York Times, it's perfectly acceptable to run an ad condemning Catholicism and calling people to leave the church.
Pamela Geller of Atlas Shrugs exposed the blatant hypocrisy of the New York Times by submitting an almost identical ad critical of Islam:
Not surprisingly, the New York Times refused to publish the ad (at the moment, anyway), claiming that "the fallout from running this ad now could put U.S. troops and/or civilians in the [Afghan] region in danger."
In other words, the New York Times will run an ad against Catholicism because Catholics won't go on a killing spree. But the Times won't run an ad critical of Islam because Muslims will go on a killing spree.
Hence, if Muslims want the New York Times to submit to Sharia, they simply need to earn a reputation for violence and intimidation (which they've been doing for years).
There's a simple reason Muslims have waged a campaign of terrorism for nearly fourteen centuries: It works, especially with the sort of sniveling cowards who pass for journalists nowadays.
Read more about the hypocrisy of the New York Times
here
and
here
.